Tease Services
HAIRCUTS + STYLE
Haircut includes professional consultation, customized luxury shampoo + stress relieving conditioning & haircut + blow-dry style.
women ...... $35+
men ...... $25+
kid (under 11) ...... $15+
conditioning treatment ...... $30+
special occasion do ...... $65+
blow out ...... $35+
curl or flat iron ...... $35+
extension consult ...... $50+
which would go toward the total of the extension
NAIL CARE
Tease mani + pedi is luxurious - aroma therapy soak, cut, file, shape, ex-foliating scrub followed by a hydrating mask, hot towel + relaxing massage finished with polish to perfection!
manicure ...... $25+
pedicure ...... $45+
shellac manicure ...... $38
-with soak off ...... $45
soak off ...... $10

Mission Statement
At Tease Hair + Body Parlor, passion has brought together our team of beautiful salon artists. We pride ourselves on the quality and art that we put into the world to make it a more beautiful place. Our constant dedication to advanced education drives us as we continue to evolve and create allowing you to look and feel your best.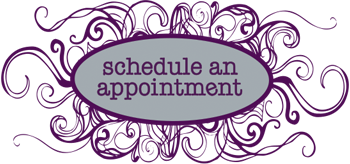 Hours of Operation:
Monday: 12pm-8pm
Tuesday - Thursday: 10am-9pm
Friday: 9am - 6pm
Saturday: 8am - 6pm
Sunday: closed

15112 Detroit Ave.
Lakewood, OH 44107
216-228-2440

Always a great experience getting my hair cut by Carolina. The space is bright and welcoming, the tunes are choice. Price point is a perfect intersection of value and quality.
Always a great experience with Emily Ann. And directly following my visit, I had a woman stop me in Sephora and ask me where I get my hair done and she wrote down the salon name and Emily's name in her phone. She said she absolutely loved the color! I think that says something!
A beautiful and comfortable salon for someone who only gets a hair cut every 3 months or so. Great prices and I get a beautiful cut and style from Mackenzie every visit!
Love this place! Jenny was what I've been looking for in a hair stylist for a long time! She was attentive, professional, and friendly. She paid attention to detail and was quick but I did not feel rushed! Great job!
I love coming to Tease. It feels like home, with familiar faces, sour Skittles, and even hot tea! This time I had no idea what I wanted to do with my hair, and Michelle patiently talked through my options and helped me figure out exactly what I wanted. Three thumbs up!
Jenny is the best. She not only does a great job on my hair but is engaging to talk to. She obviously loves what she does.